View all News
Solemnity of Mary Mother of God
Solemnity of Mary Mother of God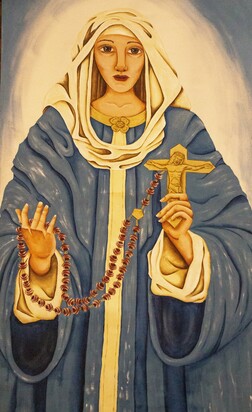 Today we celebrate the Solemnity of Mary, the Holy Mother of God.
We honour the feast day of the Blessed Virgin Mary under the aspect of her motherhood of Jesus Christ. On this holy feast day, we take a moment as we start our new year to honour our Blessed Mother, who in her "yes" to God brought our Saviour into the world to redeem us.  
May Jesus and His Mother Mary enrich your lives during this New Year with an abundance of God's blessings.
Posted on