Catholic Education Week
We are pleased to celebrate Catholic Education Week on May 10-14, 2021.
The theme for this year's Catholic Education Week is "those who hope in the Lord will renew their strength." (Isaiah 40:31)
#CEW2021 #NurturingHope
World Catholic Education Day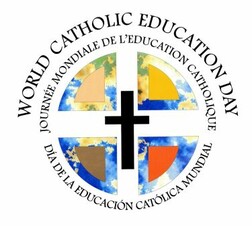 Every year, 40 days after Easter on Ascension Thursday, Catholics across the globe give thanks for the gift that is Catholic education through the celebration of World Catholic Education Day.
Catholic education has served nations for centuries through teaching students in their faith. Throughout Canada, provinces, territories, and dioceses dedicate special days or weeks to celebrate Catholic education. In keeping with these celebrations, World Catholic Education Day is a time for Catholics around the world to take a moment to pause, reflect and pray on the gift that is Catholic education.
This year World Catholic Education Day will be on May 13.
We are wearing blue!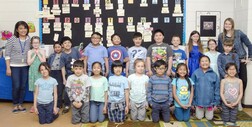 Everyone is encouraged to wear blue in support of Catholic education on World Catholic Education Day on Thursday, May 13 and post a photo on social media using #blueforcatholiced and #ibelieveincatholiced.
Blue signifies constancy, fidelity, genuineness and aspiration and is especially associated with the Blessed Virgin. This is very appropriate as we celebrate Mary during the month of May.