Board of Trustees
Trustees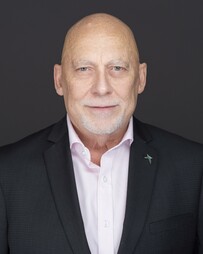 Kim Pasula, Chair
Area: Red Deer
Phone: 403-350-1808
Kim Pasula was born and raised in rural Alberta. After graduating from a small school in a class of 19 students, he went on to earn three university degrees and has made a living working in business and education, running his own small businesses and teaching as a college instructor. Kim has two children Brett and Kate, which are graduates of our Catholic schools and his family are members of Sacred Heart Parish. Kim strives to ensure that teachers and schools can deliver the highest standard of education and that all budget decisions are made in the best interests of children. He will work to create a system where all the best our schools have to offer are accessible to all, at no cost to children and their families.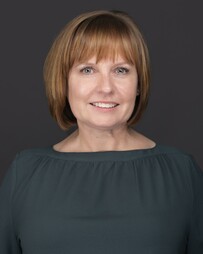 Anne Marie Watson
Area: Red Deer
Phone: 403-348-1064
Anne Marie Watson was born and raised in Red Deer and still lives in the city with her husband and two children. She is a proud graduate of Red Deer Catholic Regional Schools and went on to study at Red Deer College, the University of Alberta (Bachelor of Arts) and the University of Western Ontario (Master of Library and Information Science). She has a long record of active community service including several ministries at Sacred Heart Parish, serving as a Senator at the University of Alberta, participating in the organization of Red Deer's centennial celebrations in 2013, and serving as a former Board Chair of the Central Alberta AIDS Network Society (CAANS). Ms. Watson has worked at Red Deer College Library since 2000 and was first elected to our Board in 2010. She is passionate about building strong communities and the transformative power of Catholic education.
Dorraine Lonsdale
Areas: Caroline, Eckville, Rocky Mountain House and Sylvan Lake
Phone: 403-845-4117
Dorraine Lonsdale and her husband Brad and has been married for 34 years. Rocky Mountain House has been their home the entire time. Dorraine has two grown daughters that attended Catholic schools in the community from Kindergarten through Grade 12. During the 17 years, she has been an active member of parent council at both St. Matthew Catholic School and St. Dominic Catholic High School. As well, she was employed for 24 years with Wild Rose Public Schools, followed by over six years in the private sector. Over the years, she has been involved in multiple ministries at St. Matthew's Parish. She has been a greeter, money counter, reader, extraordinary minister of Holy Communion, CWL president and leader of children's liturgy. She is committed to supporting the mission of Catholic education and its future growth.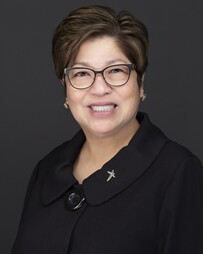 Cynthia Leyson
Area: Red Deer
Phone: 403-848-1232
Born and raised in Manila, Philippines, Cynthia Leyson graduated from Centro Escolar University with an undergraduate degree in Mass Communication. She has been married for 32 years and has a grown son who lives in Calgary. She is an active member of St. Mary's Parish and involved in various ministries. Cynthia is an Adult Server, Eucharistic Minister, CWL, member of Arts and Environment and for nearly 20 years, she has been Coordinator for Junior Altar Server. Previously, she served as the chairperson of Union of Catholic Apostolate and secretary of the Liturgy. Her mission is to support and promote Catholic education while upholding the best interest of students and staff.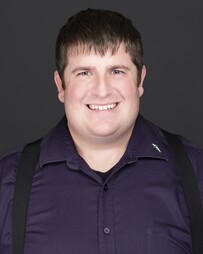 Murray Hollman
Area: Red Deer
Phone: 403-391-0336
Murray Hollman is from Red Deer and was first elected to the Board of Trustees in 2013. He is passionate about Catholic education and has a strong faith connection to St. Mary's Catholic Parish. Murray is a member of the Union of Catholic Apostolate, which he feels has helped to guide him on a great faith journey of prayer, discernment, and love for service. He is a member of the Knights of Columbus, has sat on the Parish Council at St. Mary's Parish and serves as an Extraordinary Minister of Holy Communion. As a Senior QA/QC Inspector, Murray believes in dedication and perfection. Murray and his wife currently reside in Red Deer with their four young children.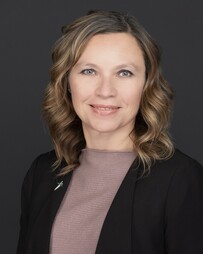 Sharla Heistad
Areas: Bowden, Didsbury, Innisfail, and Olds
Phone: 403-994-3871
Sharla Heistad has been a member of the Innisfail community since 1998 with her husband Jason and three daughters Emma, Claire and Ella. She says that it has been a wonderful journey watching Catholic education grow and become an integral part of both the Innisfail and Olds communities. Olds holds a near and dear place in her heart, as she grew up in the community. Her parents still call Olds home and she is proud to represent the community. She believes in faith-based education and hopes to be a positive voice in supporting Catholic education.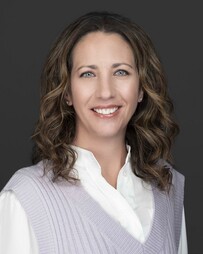 Monique LaGrange
Area: Red Deer