Traditional Home Education
We offer parents the option of enrolling their children in a traditional home education program or a blended home education program.
Learn more, please see the St. John Paul II Outreach School website.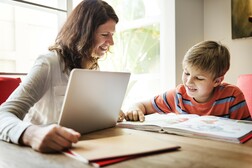 The traditional home education program offers a vibrant community of "families learning together" at home and in the community. All families are supported by experienced facilitators available to help parents in their child's home education journey.
In traditional home education, the parent takes the lead and is responsible for developing and delivering the curriculum.
Parents are also provided with access to a variety of educational websites and current events subscriptions.
Blended Home Education (Grade 10-12)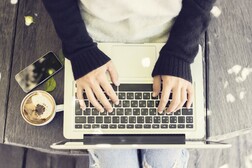 We offer blended education for parents wishing to include the Alberta Education curriculum in their child's educational program.
Blended learning allows parents to combine teacher-directed subjects and parent-directed home education subjects with the support of home education facilitators.
Contact Us
For more information on Traditional Home Education, contact Kathy Snider at 403-357-6673 or by email at kathy.snider@rdcrs.ca.