Family School Enhancement Counsellors
Our Family School Enhancement Counsellors support the social, emotional and mental wellness of students and families within their home, school, and community through early intervention and prevention. Family School Enhancement Counsellors work alongside school counsellors. To find a school counsellor, please visit your school's website.
Family School Enhancement Counsellors meet with children, youth, parents, and families to go over issues affecting student success supporting them to look for options, develop strategies and find solutions. 
Services offered:
Provide support services to families and children facing social, emotional, and family challenges
Build skills with students in small groups
Promote effective communication within families and between parents and students
Assist families in navigating and finding information and resources, such as counselling services, income support, community programs, etc.
Promote preventative opportunities within the schools and community
Provide support in schools and in the home
Collaborate with community agencies
Organize family events and parent sessions
Enhance Catholic family values by building home, school, and parish
Please click here for a list of community resources for Red Deer and area.
Follow our Facebook page for updates and more information. @familiesofrdcrs
Our Family School Enhancement Counsellors
Cathy Swinston
St. John Paul II Outreach School, St. Teresa of Avila School, St. Martin de Porres School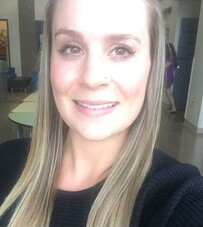 Christine Ris
St. Francis of Assisi Middle School and St. Elizabeth Seton School
Currently on maternity leave.
Jennifer Hare
St. Marguerite Bourgeoys Catholic School
Julie Masson
École Camille J. Lerouge School & St. Teresa of Avila School
Kara Eggen
St. Matthew Catholic School and St. Dominic Catholic High School
Karen Wilson
St. Thomas Aquinas Middle School and Maryview School
Katherine Seymour
St. Francis of Assisi Middle School, St. Martin de Porres School
Kiera Shendaruk
Holy Family School, St. Elizabeth Seton School, Father Henri Voisin School
Melissa Grant
École Mother Teresa School and École Our Lady of the Rosary School
Rozalyn Vickery
École Secondaire Notre Dame High School and St. Joseph High School
Shelley Sauter
St. Patrick's Community School