View all News
Return to School - Parent Survey
Return to School - Parent Survey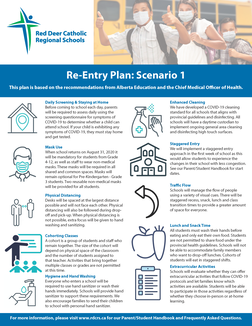 Please take a moment to fill in our survey. This survey will remain open until August 14, 2020, to help us move forward with planning for the upcoming school year. We are looking forward to having your child(ren) back with us in the Fall.
Please keep in mind that our plan is flexible as we continue to receive new information from the Alberta Government, who are closely monitoring other jurisdictions around the world as students return to school. We will adapt to any new expectations or research provided to us by our Minister of Education, as well as the Chief Medical Officer of Health and the Alberta Government.
For more information, please check out the Parent/Student Handbook for School Re-Entry and Frequently Asked Questions.
Posted on