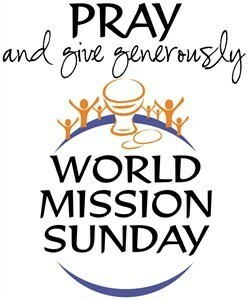 October 18 is World Mission Sunday.
"In this year marked by the suffering and challenges created by the COVID-19 pandemic, the missionary journey of the whole Church continues in light of the words found in the account of the calling of the prophet Isaiah: 'Here am I, send me' (6:8). This is the ever-new response to the Lord's question: 'Whom shall I send?' (ibid.). This invitation from God's merciful heart challenges both the Church and humanity as a whole in the current world crisis. We have realized that we are on the same boat, all of us fragile and disoriented, but at the same time important and needed, all of us called to row together, each of us in need of comforting the other." - Pope Francis
Learn more by reading the Message for His Holiness Pope Francis for World Mission Day.
Posted on