January 18, 2020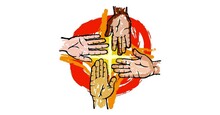 January is a month when Christians around the world pay particular attention to the unity of the church.
Specifically, Christians dedicate an entire week during the month to pray for unity among the followers of Jesus and especially to overcome historical and present divisions that exist between church communities.
The Week of Prayer for Christian Unity is celebrated this year from January 18 to 25.
Learn more at https://caedm.ca/wpcu