View all News
Holy Mass at Commonwealth Stadium
Holy Mass at Commonwealth Stadium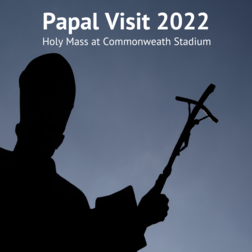 The final block of tickets for the Holy Mass at Commonweath Stadium (Tuesday, July 26) will be available on Friday at 10:30 a.m.
Tickets are free. Individuals may order up to six tickets but are encouraged to order only as many tickets as you know will be used.
Visit https://bit.ly/3oAy2wJ for tickets.
For more information on the Holy Father's visit, please go to https://www.papalvisit.ca.
Posted on