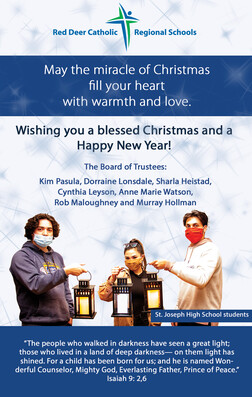 Please note that all schools will be closed for Christmas Break (December 19 - January 3). Central Office will be closed from December 23 - January 4.
For the week of January 4-11, all students from Pre-Kindergarten - Grade 12 will continue with at-home learning. On January 11, all students will return to in-person learning.
We wish everyone a joyous Merry Christmas! God bless!
Posted on