View all News
Immaculate Heart of the Blessed Virgin Mary
Immaculate Heart of the Blessed Virgin Mary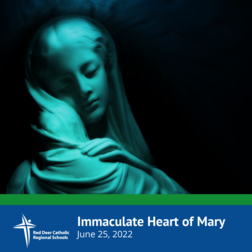 Today we celebrate the Immaculate Heart of Mary.
The love of her heart is meant to be a model for the way we should love God. The fact that her heart is immaculate, which is sinless, means that she is the only fully human person who is able to really love God in the way that he should be loved.
May we be inspired by the courageous love of Mary to love God with our whole heart.
Posted on