View all News
Schools closed across the Division to mark National Day for Truth and Reconciliation
Schools closed across the Division to mark National Day for Truth and Reconciliation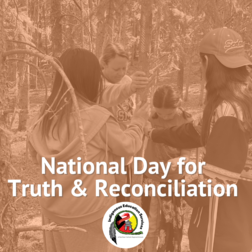 Today on National Day for Truth and Reconciliation, we encourage staff, students, and their families to remember that we are all learning together, so please allow yourself to be vulnerable in your learning, sharing and emotions as you model the meaning and importance of this day.
Today is about acknowledging the TRUTH of the history of the government's policies and actions towards assimilation of Indigenous people, and then walking a path of RECONCILIATION together in moving forward.
Schools across the Division are closed and we encourage everyone to spend some time in reflection and learning about what this day means, and if possible, attend any National Day for Truth and Reconciliation events in their communities.
#NDTR
Posted on