View all News
Ball Academy Virtual Open House
Ball Academy Virtual Open House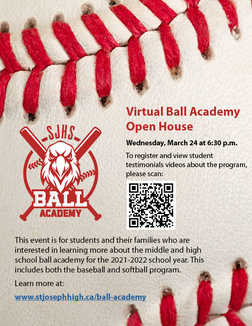 Please join us for our St. Joseph High School's Ball Academy Virtual Open House on March 24 at 6:30 p.m.
This event is for students and their families who are interested in learning more about the middle and high school ball academy for the 2021-2022 school year. This includes both the baseball and softball program. 
Learn more by visiting the St. Joseph High School website.
Posted on