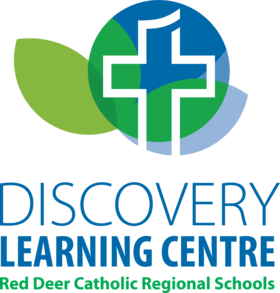 Discovery Learning Centre is a nature and inquiry-based program for children registered and attending our Pre-Kindergarten and Kindergarten programs in Red Deer. It launched in January 2018.
Discovery Learning Centre provides the opportunity for children to engage in meaningful inquiry and play. Research shows that authentic learning experiences translate into deeper critical-thinking skills, problem-solving skills, and a higher level of thinking.
"Discovery Learning Centre empowers children to discover, play, engage, and embrace their natural curiosities about the world that surrounds them. Through this holistic experience, children make meaningful connections about authentic learning which allows them to comprehend their world and apply their knowledge in bountiful ways," says Suzy Potts, Coordinator of Early Learning.
Please follow us on Facebook.