June 17, 2020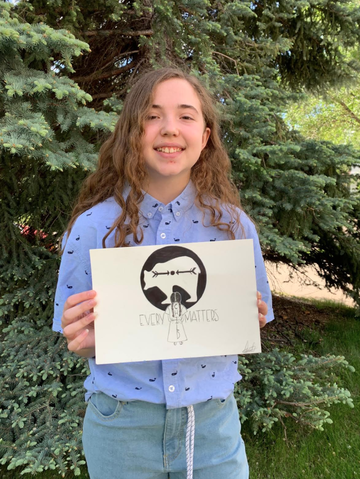 Congratulations to Deneen H. a Grade 7 student from St. Thomas Aquinas Middle School.
Here is Deneen's explanation of her winning artwork:
"Originally I wanted the child to be looking at their ancestors, as Indigenous people go through generational trauma from the residential schools, colonization, and culture. Though since there was a chance of it being on a shirt I reconsidered and did some more research. I found the bear was a sign of strength and the symbol inside of it represented protection. The circle the bear is inside also is a symbol of the moon, which represents many things like protection and grandmother moon, who is the leader of feminine life, which is a nod to the missing and murdered Indigenous women today."