July 6, 2020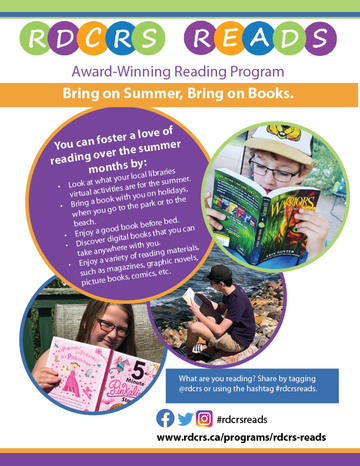 Share photos of your child reading this summer, by using the hashtag #rdcrsreads on Facebook, Twitter and Instagram. 
You can foster a love of reading over the summer months:
Check out your local libraries for any virtual events or activities.
Bring a book with you on holidays, when you go to the park or to the beach.
Enjoy a good book before bed.
Discover digital books that you can take anywhere with you.
Enjoy a variety of reading materials, such as magazines, graphic novels, picture books, comics, etc.