November: The Leader in All of Us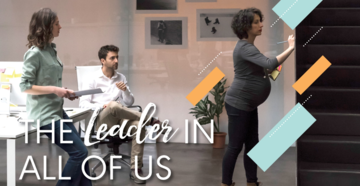 According to research, leadership competencies can be grouped into five main themes. Reflect on the themes below and explore how you've demonstrated leadership in each of these areas. After considering your past and present, think about how you can model these behaviours in your workplace going forward. 
Create a safe and trusting environment. How have you contributed to creating an environment where others can flourish?
Empower others. Recognizing that no one person can do it all, how have you empowered others to reach their potential?
Foster a sense of belonging. Communication both verbal and non-verbal is foundational for leaders - how have you used communication to create connections?
Be open to new ideas. How have you approached bringing forward new ideas? What has the response been when you've brought these ideas forward?
Nurture growth. How have you demonstrated a commitment to ongoing development? What are some creative ways of promoting it in the workplace that doesn't require additional time or funding?