COVID-19 Information
Trusting in one another on the next step of this journey is essential for our success. As we work together to ensure safety and wellbeing for all, we will do this work with grace and compassion toward students, staff and families as we meet everyone where they are at on this new journey.
Parent/Student Handbook
The Division is committed to providing a safe and healthy environment for all students and staff. This guide has been developed to support the safe re-entry to school for the 2021/2022 school year within the direction provided by the Minister of Education and Alberta's Chief Medical Officer of Health.
A combination of measures will be used to minimize exposure to pandemic viruses such as COVID-19. Safe work/learning procedures will protect staff and students. It is important that all staff, parents/guardians and community members follow the procedures outlined in this guide in order to prevent/mitigate exposure.
To see our full video series of what in-person classes look like, please check out our YouTube channel.
Please see the Alberta Government's links below:
Parent Help Line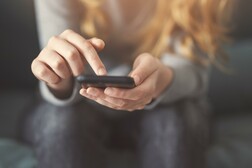 Alberta Education has instituted a helpline and email for parents of students during COVID-19 and at-home learning. The line is 780-422-6548 (toll-free by first dialing 310-0000, followed by the 10-digit phone number) or via email at studentsupport@gov.ab.ca.
The Parent Help Line will be answered Monday through Friday from 8:15 a.m. to 4:30 p.m.