Sessions
Opening Liturgy of the Word - Fr. Jan Sobkowicz
Dr. Troy Davies - Keynote Speaker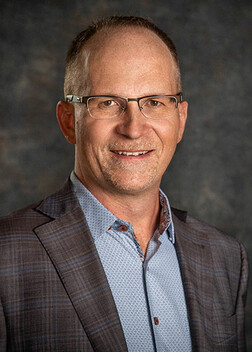 KEYNOTE: Our Eucharistic Table: Catholic Education's Source & Summit
Google Meet Part 1: https://stream.meet.google.com/stream/1a868a7d-d235-4fe2-817f-a0e86778393b
Google Meet Part 2: https://stream.meet.google.com/stream/34f92b41-63bc-4c90-bf37-29f783da68a0
This presentation will take participants on an easy-to-understand, eye-opening and inspiring learning journey through understanding the basics of Catholic eucharistic theology. A deeper appreciation of the Eucharist will be gained as connections are made among Old Testament prophecy, the Last Supper, the Crucifixion, and teachings on the Real Presence and Transubstantiation. It is in the Eucharist that heaven and earth touch and come to understand that reality has the power to change everything, including one's very life!
Reflection Questions:
What do you understand the Eucharist to be?
What role does the Eucharist play in your life?
What is the most memorable experience of Eucharist you've had?
Adoration
Grace Before Lunch
As we break for lunch, please join Elder Nancy in prayer.
Elder Nancy Cardinal is with her grandson Grant and great-grandson Zander. 
Sarah Hart
You Are Not Alone
It's a fast-changing world, and we as a people are in many ways more fractured than ever. Factors such as Covid, the oversaturation of news and social media, and the rise of political and economic angst have challenged the essence of "community". And yet, for all of our struggles, community is more important than ever; the realization that we are not islands, but rather many parts and one body. We are not alone! In this session, Sarah will discuss the importance of community, as we remember and reflect upon the communities that have been important to us, and seek to continue to create "community" in this modern age so that none of us ever stand alone.
Reflection Questions:
What communities were formative for you in the past?
What communities are important to you now?
How are you seeking to create community in your current school/workplace?
Mike Landry
When "Be Not Afraid" Doesn't Seem Like Enough
One of the most common sentences in all of scripture is some variation on the words "be not afraid." It is spoken by angels, by prophets, and by our Lord himself at a variety of times and in a number of different circumstances. When St. John writes that "perfect love casts out fear" (1 John 4:18), he's trying to show us how our faith - and in particular, our nearness to God - can help us when we are afraid. In this presentation, Evergreen Catholic Schools chaplain Mike Landry will contrast our awareness that we are loved by God (and act accordingly) with the choices we make act from a place of fear, all leading to some practical spiritual habits that will help us allow God's perfect love to face down our fears.
Reflection Questions:
Which of the big fears – loneliness, failure, death – are the most difficult for you?
What is one concrete thing you can do to help students face these big fears?
Have you ever heard/responded to a call from God in your life?
What are some of the obstacles that come between us and saying 'yes' to God in our lives?
Elder Theresa "Corky" Larsen-Jonasson
Returning Stronger
Elder Corky will focus on the importance of her culture, faith, and traditions to keep her rooted to do the work that she is being called to do. Corky talks about some of her school experiences here at Red Deer Catholic Schools as a student and now as an Elder returning to some of these same schools.
Reflection Questions:
How does the Catholic faith weave into your cultural practices?
How does your faith move you through life?
What spiritual commitments do you make to help shape your life?
Mary's Meals
Love Reaches Everywhere
Every child deserves an education – and enough to eat. Mary's Meals are proud to have the chance to invite you on this heartwarming adventure, to find out what happened when Gerard swapped the bright lights of Hollywood for classrooms in Haiti and Liberia.
Love Reaches Everywhere is the inspirational and uplifting Mary's Meals film, featuring Hollywood actor Gerard Butler. Filmed before the Covid-19 crisis, Love Reaches Everywhere shows the transformative power of education and the desperate need for food in school for some of the most vulnerable children in the world. Mary's Meals teamed up with long standing supporter and Hollywood star Gerard Butler to create the film, Love Reaches Everywhere, which follows the actor and producer as he travels to Liberia and Haiti with Mary's Meals founder, Magnus MacFarlane-Barrow, to see the charity's work.
The film shows Butler immersing himself in community life – teaching a maths lesson, dancing, planting crops in a school garden, preparing food, carrying water from a local well, and even sharing acting tips with some children ahead of a school nativity play.
Through our film, you can travel with him as he meets some of the communities where we serve, see our work in action and find out why Love Reaches Everywhere.
Magnus MacFarlane-Barrow Biography
Love Reaches Everywhere Reflection Questions
Patrick & Marrisa Mitsuing
Growing Through Culture and Dance
Patrick and Marrisa share their own story of growing up and how their own cultural and traditional aspects of the ceremony and dance have become so important to them as people. In addition, they share how their traditions and community have shaped who they are as parents raising their family with pride and culture.
Reflection Questions:
Why are cultural ceremonies and traditions so important to all people's lives?
Why is laughter thought of as medicine and passed down through families?
Why do your traditions shape your identity?
Fr. Stefano Penna
From COVID to Covenant - The Good News of Catholic Schools
Wisdom comes from experience. There is a deep well of wisdom gained by these long months of the pandemic. This session will guide us in a way to listen and speak the wisdom that the Holy Spirit is offering each of us as educators. Beyond division and ideas - Catholic Schools are being strengthened to even more boldly show the beauty of relationship that flows from God and how to witness to this.
Reflection Question:
Reflect on three things that you have discovered about your relationship with the Father, Son, and Holy Spirit. Are their particular scriptures or prayers that have become precious to you?
RDCRS Alumni
Reflections on our Red Deer Catholic Community
Five Red Deer Catholic Regional Catholic School alumni reflect on their time as students in our district and how our community helped shape their lives.
Reflection Questions:
How did this session help you understand the Parable of the Sower (Matthew 13:1–23, Mark 4:1–20, Luke 8:4–15) or the quote from Albert Einstein, "Keep on sowing your seed, for you never know which will grow – perhaps it all will."?
What aspects of community were important to these alumni? How can you build these aspects into your classrooms or relationships?
What aspects of faith permeation were shared? What are some ways you can increase the spirituality of your community or classroom?
The Way

Prayer and Silence
Josh Blakesley & Paul George
The Way: A Guide for the Journey - A video series with Josh Blakesley and Paul George. Josh and Paul share how important prayer is in our daily lives — taking the time to introspect and examine ourselves. Josh performs "Our God is Here" and "In the Silence."
Reflection Questions:
How do you handle silence? Can you rest in it or do you find it awkward or uncomfortable?
Is there anyone in your life you can have comfortable, silent moments with and feel comfortable? Why do you think this is?
How do you typically spend time with God? Can you hear His voice or are you distracted by other noise?
Why is it so difficult to simply sit in the quiet moments and remain still?
What do you gain by experiencing the silence?
Closing Prayer