Learn More About Our Speakers
Steve Angrisano
Steve Angrisano is one of the most effective and versatile ministry leaders in the Church today. Young and old alike embrace the passionate message of faith, hope, and love is woven throughout his music and storytelling. Always rooted in a spirit of humility and faithfulness, Steve's honest style of ministry is born from who he is: a committed witness to the life and love of Jesus Christ. Steve's unique blend of humour, song, story, and interaction engage audiences of all ages.
Steve holds a Masters of Arts in Theology with a graduate specialization in Sacramental and Liturgical Theology, from Saint Seminary and School of Theology.
For more information, see www.steveangrisano.com
Cardinal Thomas Collins
Born and raised in Guelph, Ontario, Thomas Collins was ordained a priest in 1973. He considered other paths but was inspired by a high school English teacher who suggested he should consider the priesthood.
He earned undergraduate and master's degrees in English, later pursuing theological training in Rome. Specializing in the Book of Revelation, he earned his licentiate in sacred scripture from the Pontifical Biblical Institute and a doctorate in theology from the Gregorian University.
He was named Bishop of St. Paul, Alberta in 1997 and Archbishop of Edmonton in 1999. Pope Benedict XVI appointed Archbishop Collins as Archbishop of Toronto in December 2006. On February 18, 2012, he was elevated to the College of Cardinals in Rome. Cardinal Collins was one of 115 cardinal-electors to participate in the 2013 Conclave in Rome, where Pope Francis was elected to succeed Pope Benedict XVI.
Sarah Hart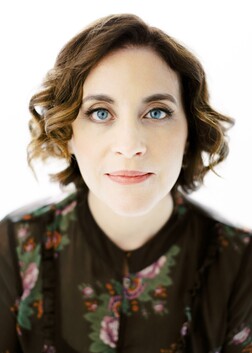 Sarah Hart of Nashville, TN has been a singer, songwriter, retreat author and keynote speaker for over 20 years. Her heart as an itinerant minister for parish missions, youth and women's ministry has taken her all over the US and abroad. She has performed for countless conventions and events, and for Pope Francis at St. Peter's Square. A Grammy-nominated songwriter, her songs have been recorded by numerous recording artists, and have appeared in TV, film and commercials. Her writing is visible in hymnals across the globe. Sarah has authored four retreats for parish missions, women's retreats and adult catechesis, which she presents nationally. Sarah's favourite "job" is that of wife and mother. 
For more information, see www.sarahhart.com
Sr Michelle Langlois
Michelle Langlois is a religious sister with the Faithful Companions of Jesus.  She currently teaches at St Thomas More Junior High School in Edmonton, Alberta. She is involved in vocations work with the Vocations Awareness Committee of the Archdiocese of Edmonton.  She enjoys walking outdoors in any season, baking and road trips across our beautiful country.
Colm & Sharon Leyne
Colm and Sharon have been married for over 11 years. They have a ten-year-old daughter - Jacinta and two sons, Ezra who is six, and Cillian who just turned one in December! Colm is the Youth Ministry Coordinator for St. Anne's Parish and Sharon is a stay-at-home mom after several years as an Administrative Assistant with the Diocese of Saskatoon. 
Sharon and Colm are both graduates of the Diocese of Saskatoon Lay Formation program. Colm has over seventeen years of experience (paid and as a volunteer) in youth ministry. Including three years working at a parish in Calgary, one year as retreat team coordinator, 10 years coordinating Youth Ministry for the Diocese of Saskatoon, and now serving in Youth Ministry at Saint Anne's Parish since June 2019. Colm holds a Canadian Certificate in Youth Ministry Studies. Sharon served with NET Ministries of Canada for two years and also served as a Youth Ministry Coordinator for 3 years in Alberta, and many more in a volunteer capacity.
The Leyne family homeschool their children and love spending time as a family, especially travelling! They love to pursue their passions for writing, speaking, and creating. Sharon is from a big fiery Portuguese Catholic family, while Colm is from a big fiery Irish Catholic family. Obviously, family gatherings are quite calm and boring. Colm dreams of visiting all major Marian shrines and Sharon dreams of Colm bringing her coffee first thing every morning (joking?). Colm is a massive Habs fan, while Sharon is a Jets & Bombers fan.
Jesse Manibusan
Jesse Manibusan is a composer, singer/songwriter, storyteller, humorist, catechist, evangelizer and encourager. Working with any and every age group, Jesse has that knack to build instant rapport, connect to his audience, and create life-giving memories that help deepen faith and cultivate the joy that inspires service, sacrifice and the celebration of life.
Jesse earned an MA in Multicultural Ministries from the Franciscan School of Theology and gives concerts, workshops, parish missions, and retreats. Jesse's music is published by Oregon Catholic Press and Spirit & Song (a division of OCP). In 2014, Jesse received the National Catholic Youth Award, for Presenter/Artist Category by the National Federation for Catholic Youth Ministries, INC.
For more information, see www.jessemanibusan.com
Chris Padgett
Chris Padgett is an author, speaker, and teacher who travels the world sharing the message of God's love. He has been married over 29 years and has nine kids, three grandchildren, naughty goats, sheep and an English Bulldog. The Padgett's live in a nine-sided home in Central New York where they try to create a space in which all feel welcome.  Chris has an M.A. in Systematic Theology from Franciscan University and is currently working on his doctorate in Sacred Theology doctoral work at the International Marian Research Institute. To find out more about Chris' ministry and family life visit Youtube: Happy Place Homestead or  www.chrispadgett.com.
Dr Brett Salkeld
Brett Salkeld is an Archdiocesan Theologian for the Roman Catholic Archdiocese of Regina, where he is responsible for deacon formation. Brett is the author Can Catholics and Evangelicals Agree about Purgatory and the Last Judgment?, How Far Can We Go? A Catholic Guide to Sex and Dating (with Leah Perrault) and, most recently, Transubstantiation: Theology, History, and Christian Unity. He is currently working on a book for Catholic teachers tentatively titled Making Every Class Catholic. His work has been featured on Church Life Journal, Word on Fire, Crux, Busted Halo, and more. 
Brett is a sought-after speaker on a wide range of topics of interest to the Catholic faithful.  He serves the Canadian Conference of Catholic Bishops (CCCB) as a member of the Roman Catholic - Evangelical Dialogue in Canada. His weekly podcast, Thinking Faith! (with Deacon Eric Gurash), is available wherever you get your podcasts and you can follow him on Twitter at @BrettSalkeld. Brett has a large back catalogue of blog posts at both Vox Nova and sask-a-theologian. Brett was baptized in St. Wenceslaus Parish in Gerald, Saskatchewan, where he grew up. He and his wife Flannery live with their seven children in Regina. She did not let him name any of them "Wenceslaus."
David Wells
David Well's teaching career began in 1985. In 1990 he gained an M(Phil) degree from Nottingham University focusing on Effective Methods of Teacher In-service Training. The Master's degree changed his direction. In the following years, he worked in London for the Catholic Education Service providing in-service training opportunities for staff in Catholic schools. This was followed by two Diocesan roles first as an Education Adviser in the Nottingham diocese and then in 2000, in Exeter as Director of Formation for the Plymouth Diocese. 
In 1997, he represented the Bishop's Conference at a meeting in Jacksonville, Florida. This led to other invitations and since then he has spoken at more than 500 conferences worldwide. He is a regular contributor to the Religious Education Congress in Anaheim, California and has spoken at some of the largest teachers' events in Canada and appeared on Canadian TV.
In 2000, he scripted and presented the video series "You, Your Children and Their Catholic Faith" which sold widely throughout the English speaking Church. He has also published two books The Reluctant Disciple and The Grateful Disciple.
David is married to Alison and they have three grown-up children, Sam, Matt and Emily. In his free time, he enjoys spending time on the River Exe dodging the river ferries.
For more information, see www.davidwellslive.com