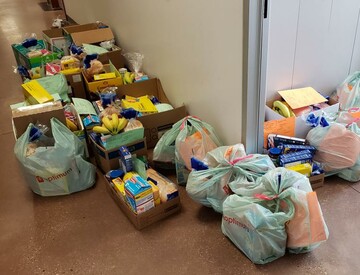 During this time of school building closures, we have been working to provide lunches for families in need. To date, the division has supported over 70 families with basic lunch items, such as milk, bread, juice boxes, fruit, etc. These food items are delivered to the doorsteps of these families by our staff while maintaining social distancing.
We are happy to provide continued support for our families through the Alberta Education school nutrition grant. We order food online from local grocery stores and it is then distributed to the families.
Research shows students learn better and are able to achieve the goals of education when they have eaten a healthy meal. For the next 12 weeks, we hope to use the school nutrition grant to continue providing basic lunch items for these families.